I've worked with a few friends of mine (Jon Carl & Timothy Buck) on the Fitness Totals iOS app. The app aims to simplify viewing sums of your fitness and other activities. We only pull data from the Health app, nothing is stored on any servers.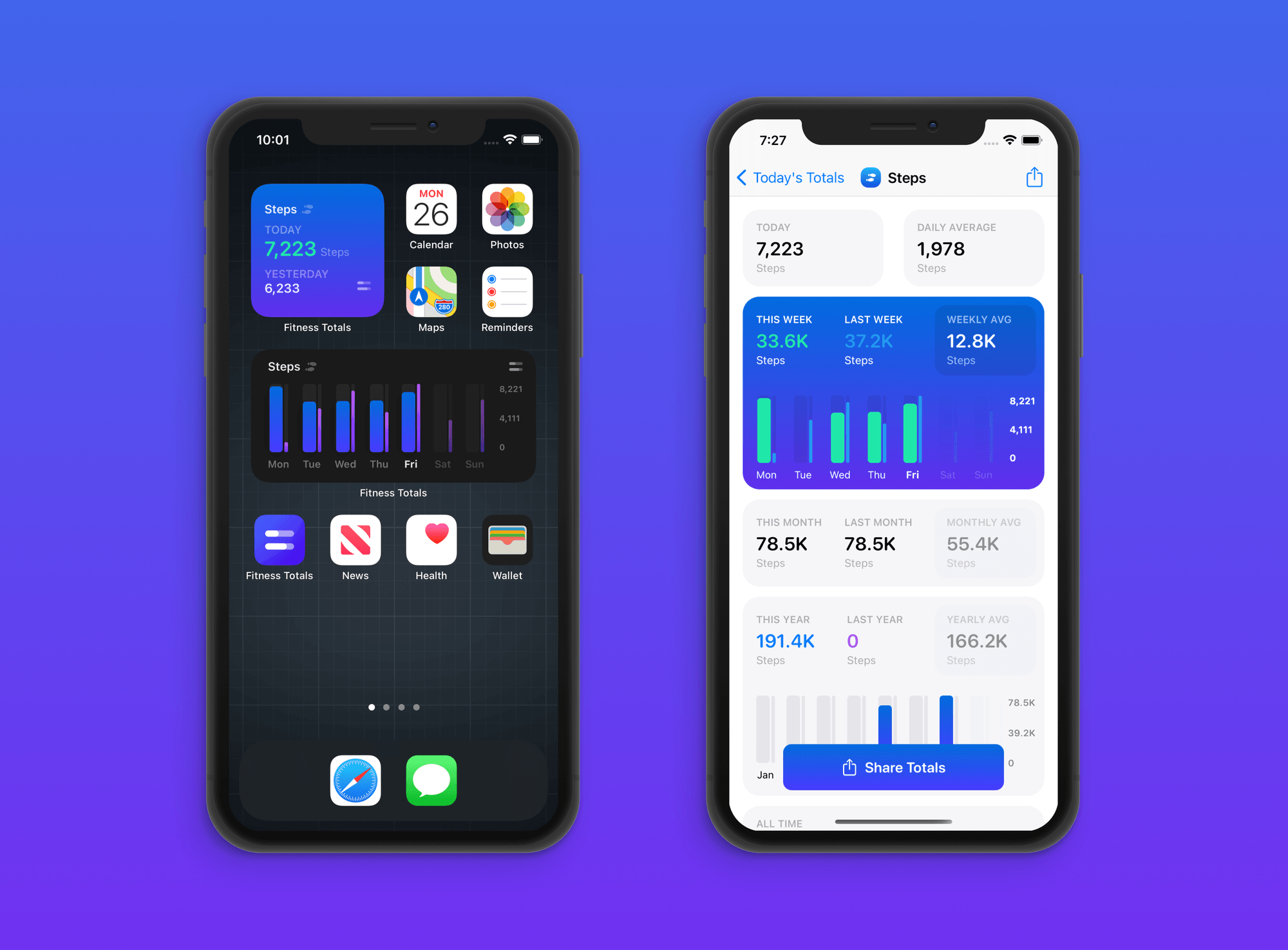 The core idea for this app emerged as Jon Carl, an engineer friend of mine and avid runner, had trouble finding the total number of miles he had run in the past year. The Health App focuses on averages for nearly everything is shows, which is nice, but sometimes you just want to see a total amount!
Our primary goal was to have the app display totals about all your acitivites. Additionally we decided to build a number of helpful widgets to complement the total displays.
This project is always a work in progress, but you can find the current version on the app store.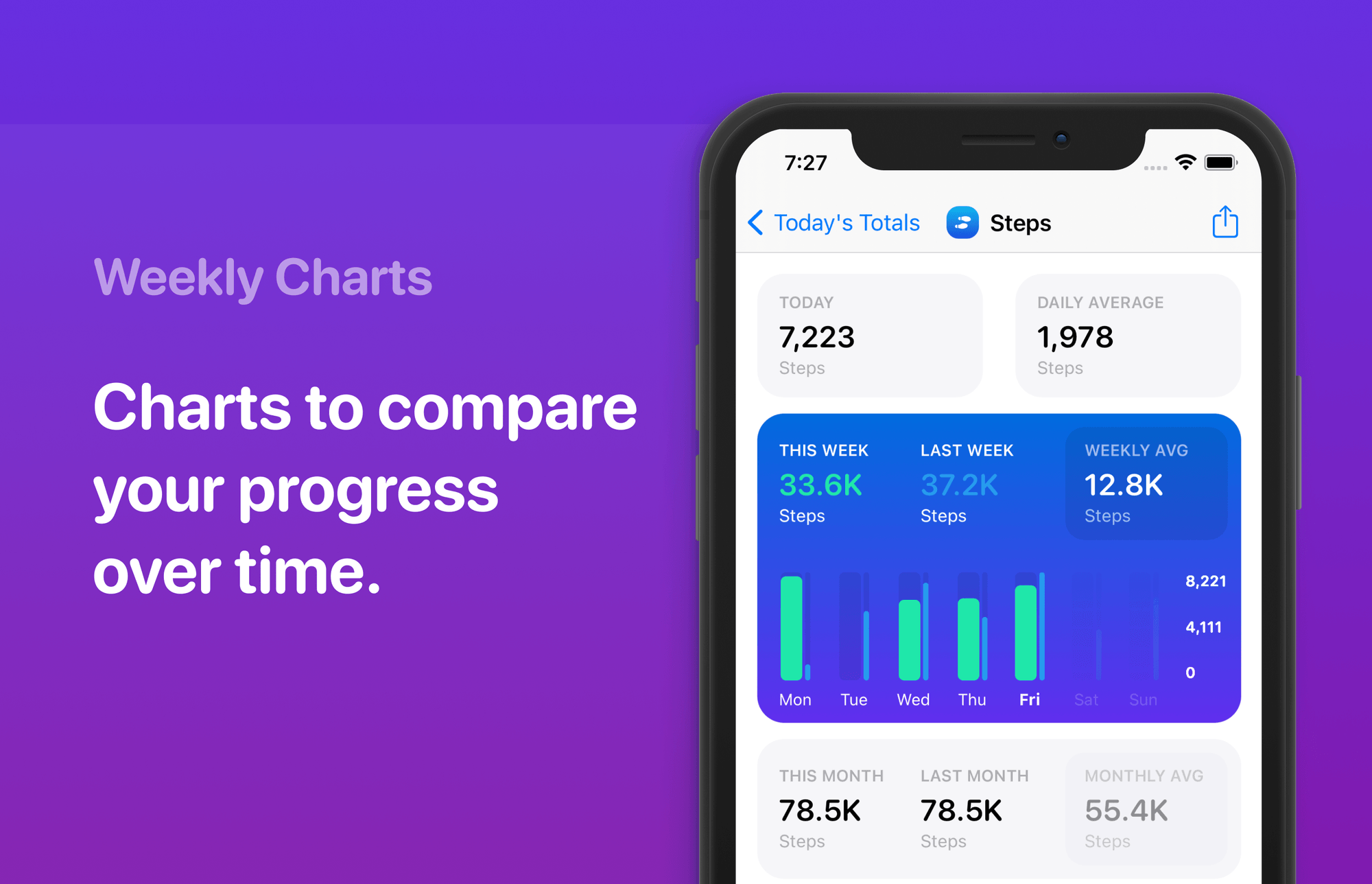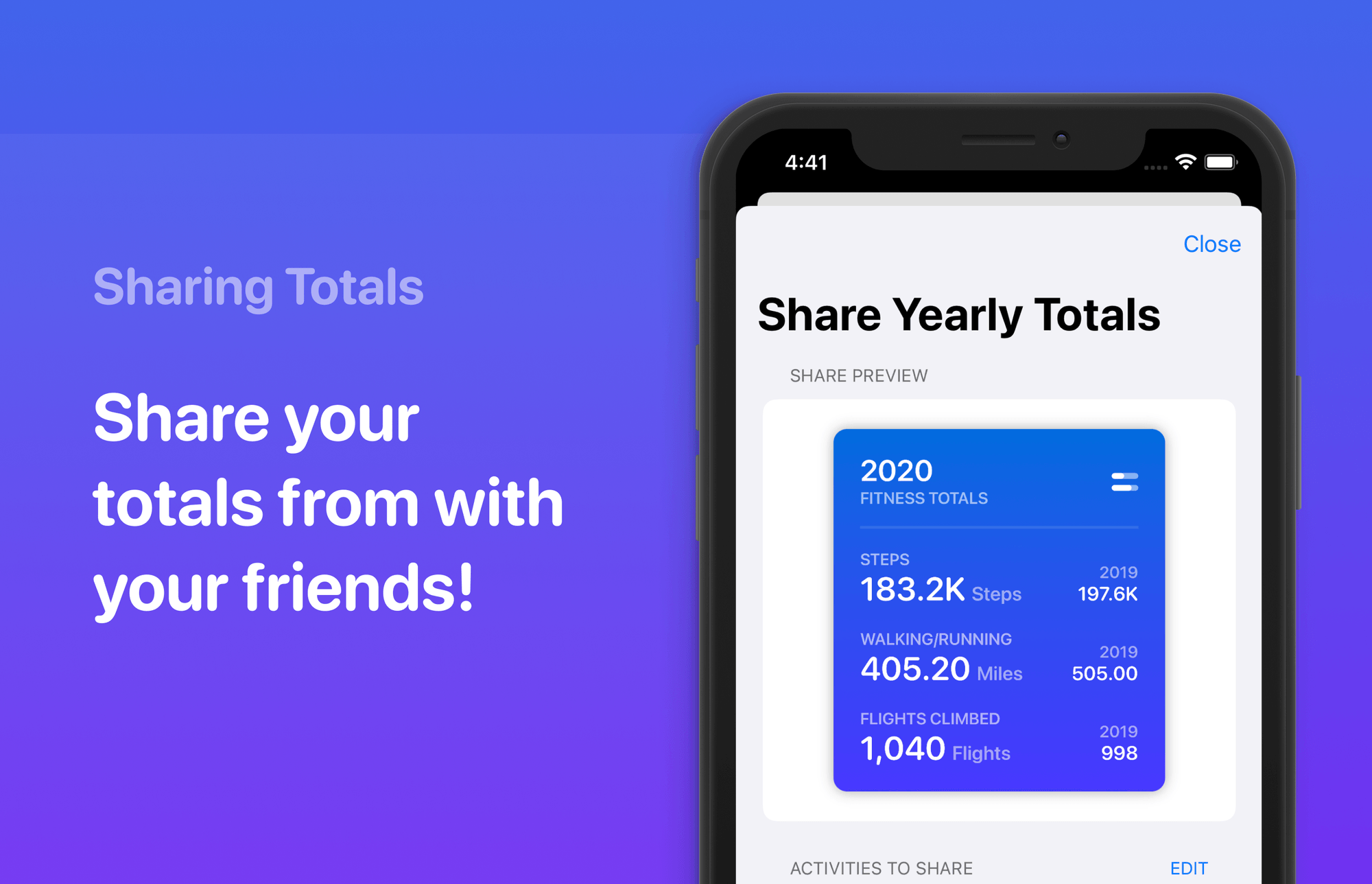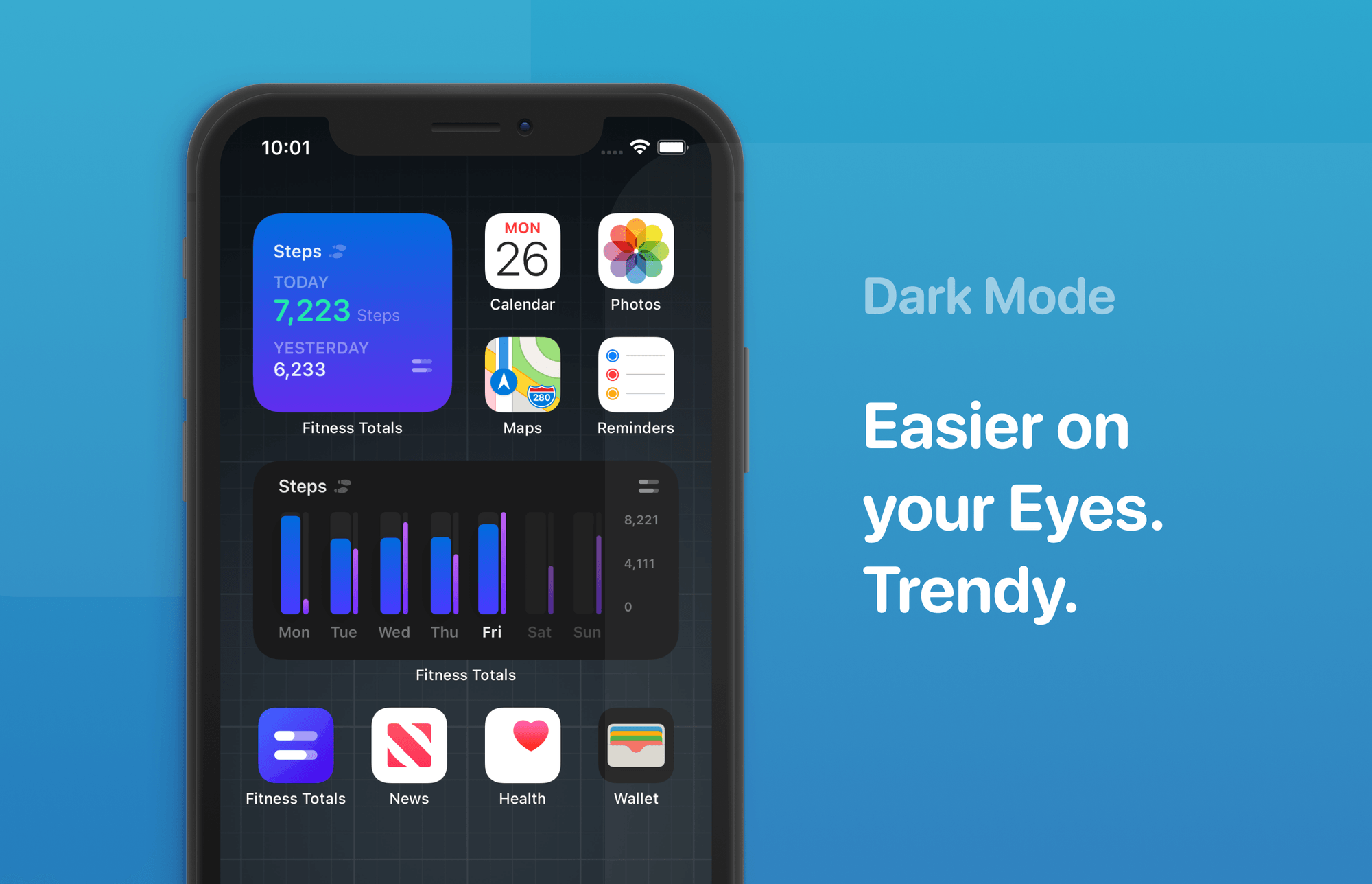 Back to Projects