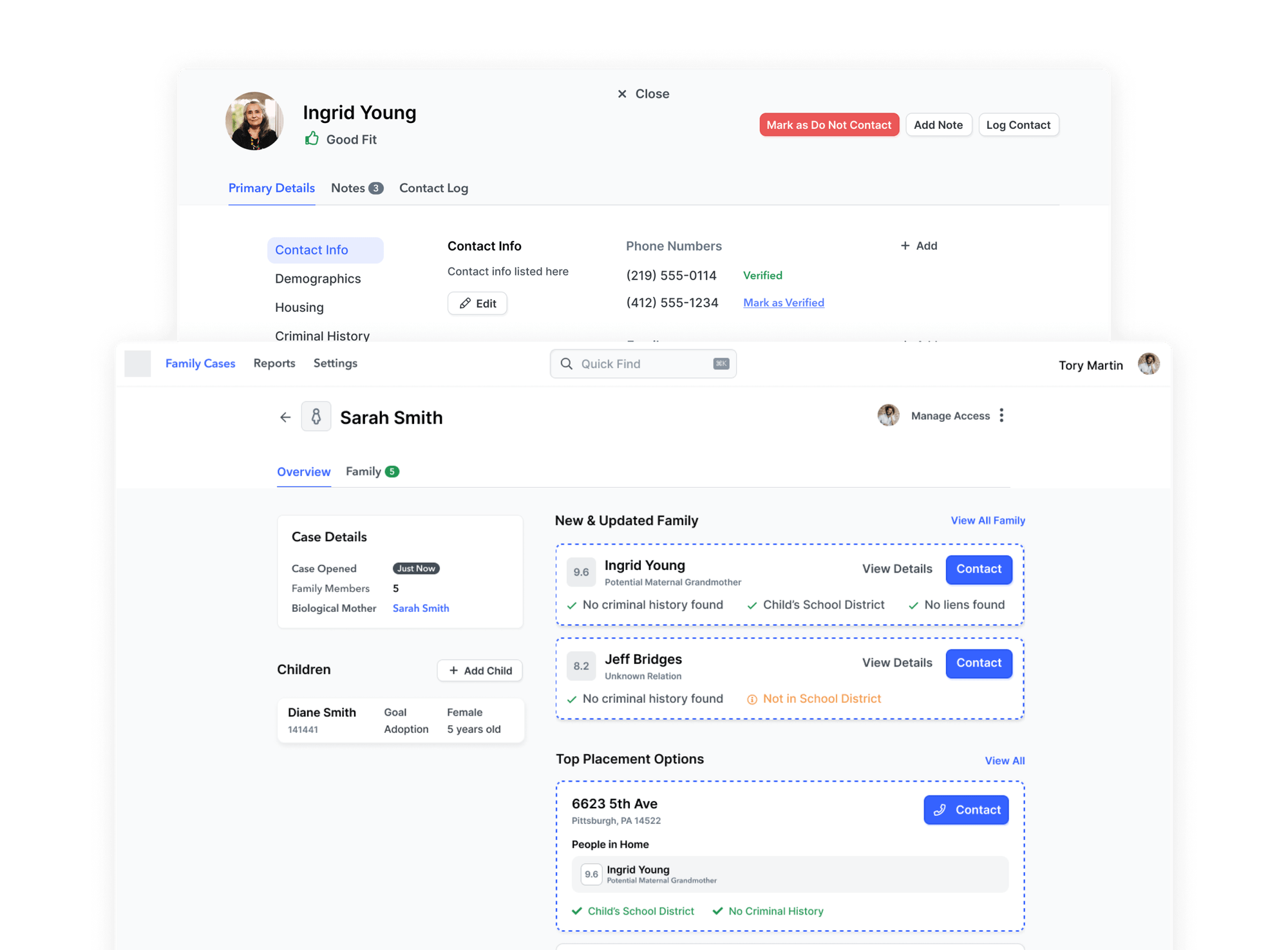 The Project
I was privileged to be approached by the founders of Forever Family, an early-stage startup trying to improve the foster system, to help them get to the core of what their initial product offering might be.
They had identified that one of the largest problems facing foster care case workers is finding family members and creating support systems for children. The end goal for foster care is to return a child to a healthy family situation, and many times that means finding actual relatives for a child rather than an unrelated foster family.
Discovery
The current foster care system presents several problems in the area of family finding:
Relatives for children (especially more distant relatives) are sometimes hard to find.
The close family members who know these details are not always cooperative as they often are the reason a child was removed from their unsafe living situation.
Fully vetting family members found is an arduous process for case workers who are doing a detailed job. A background check isn't enough to establish if the home situation will be good for a child.
We were able to speak directly to a number of case workers and former case workers to help with the research on this essential project. I conducted a number of design and discovery sessions with them to validate and narrow our ideas about potential solutions to the problems we had outlined.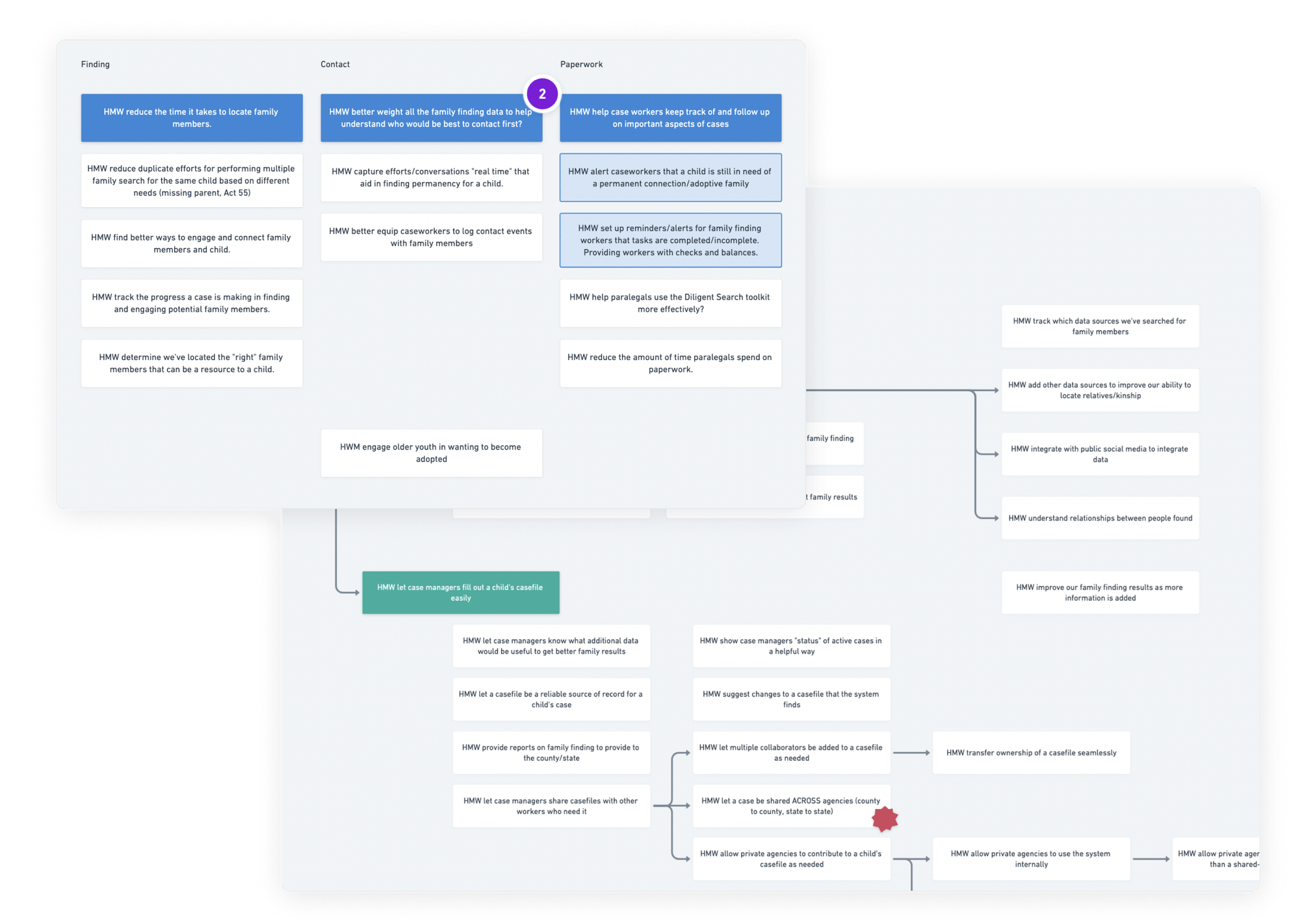 We started capturing the needs of our primary persona: Case Worker. This allowed us to have a starting point of thinking about the things they care about most.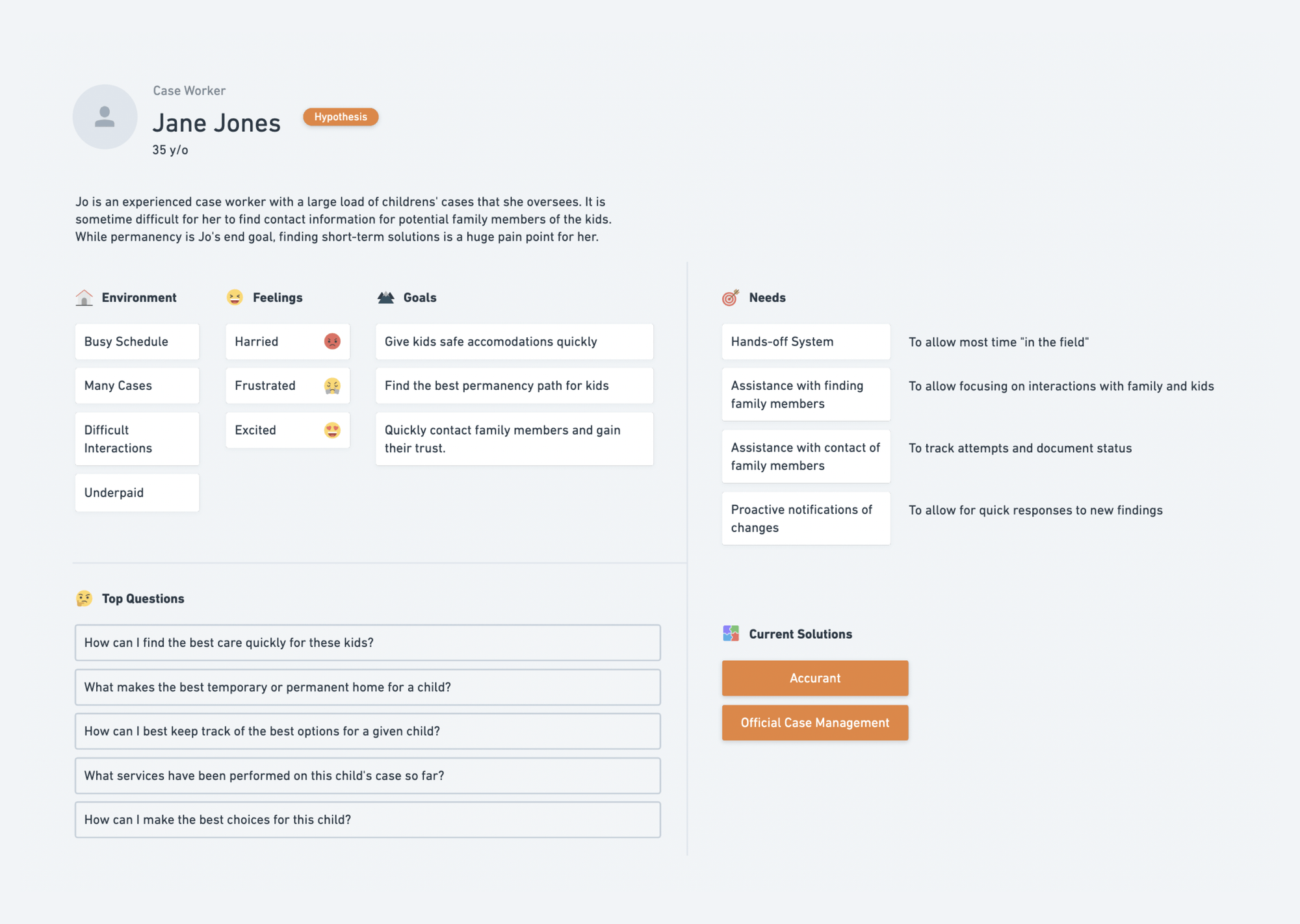 Another artifact that was essential was establishing what a case worker's day-to-day journey looked like. Having this in hand, I was able to much more clearly understand all the myrid of struggles they go through for every child.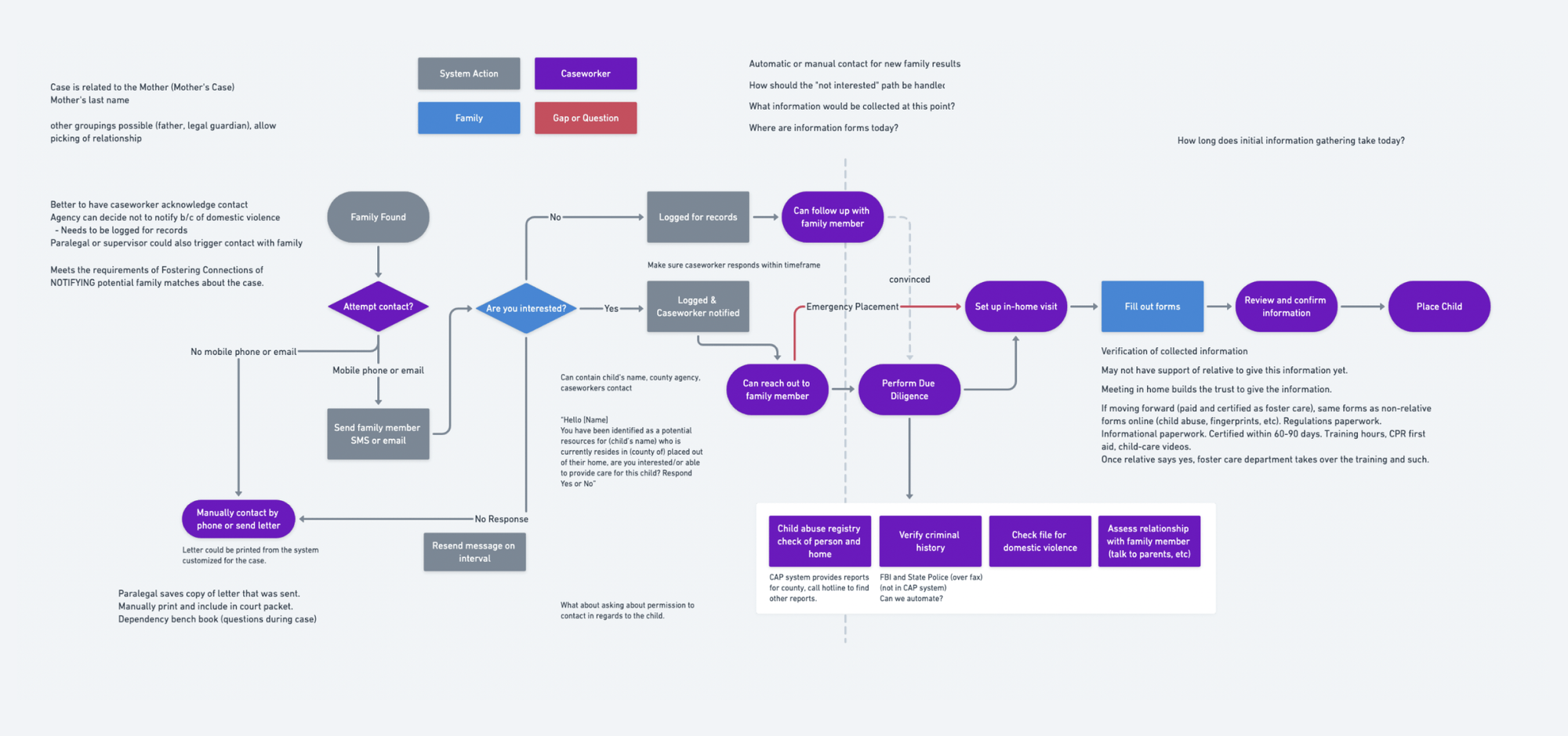 After our first round of sessions we decided we should focus on a solution that could:
Automatically find relatives for a child given some basic information (parents, living addresses, social security numbers).
Facilitate background checks on family members using both public records and proprietary data sets (including federal databases).
Provide easy ways for case workers to reach out and contact family members. This even had the potential to include automated "snail mail" letters for court system compliance.
With that knowledge in had, I put together some initial designs to help solve those problems. To start, I focused primarily on finding ways to reduce all of the manual friction points in the process. This would allow case workers to focus more on the personal interactions involved:
reaching out to and convincing family members to help,
organizing rehab and other assistance for family members who needed it,
and trying to find good temporary homes for these children displaced from theirs.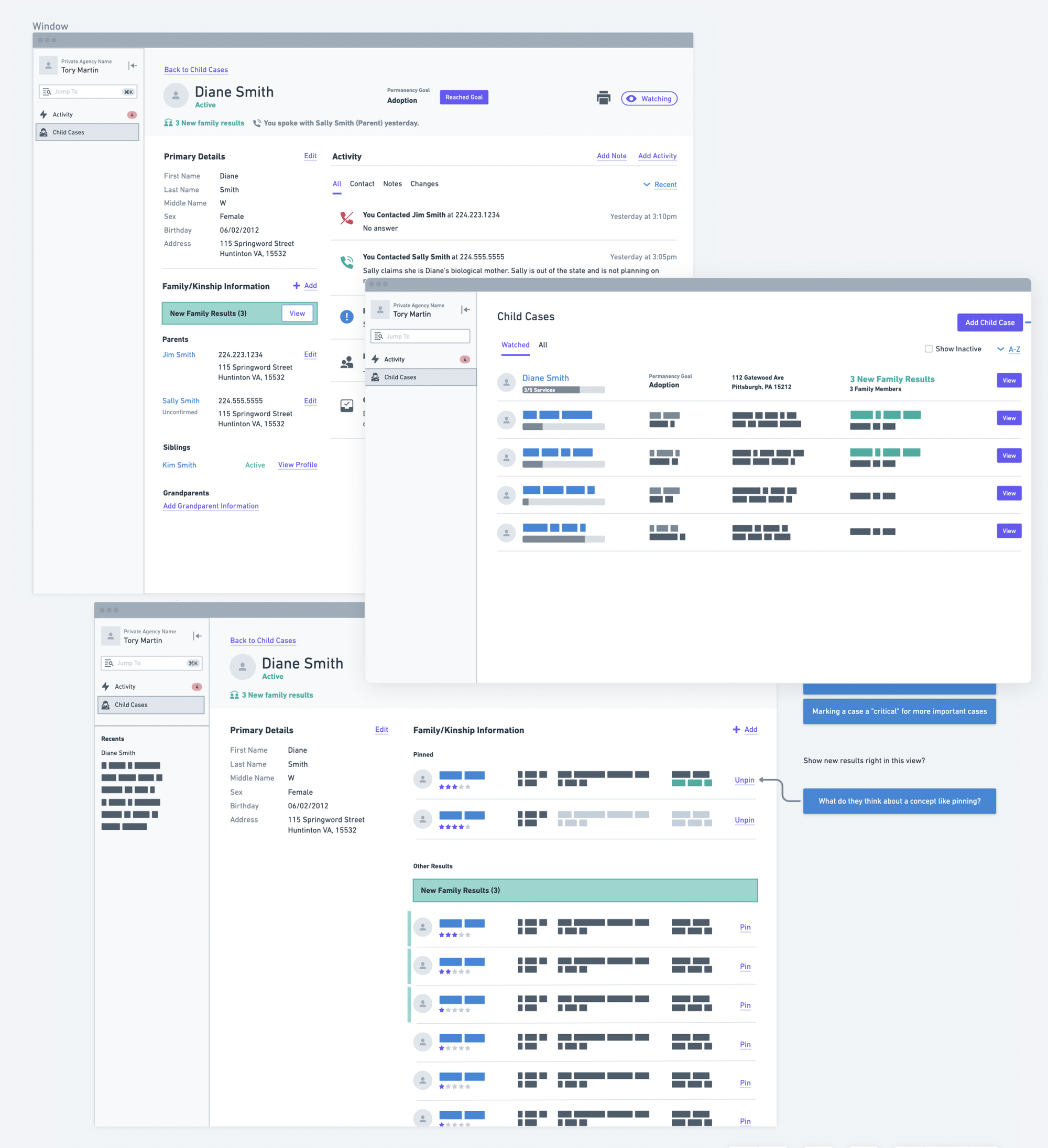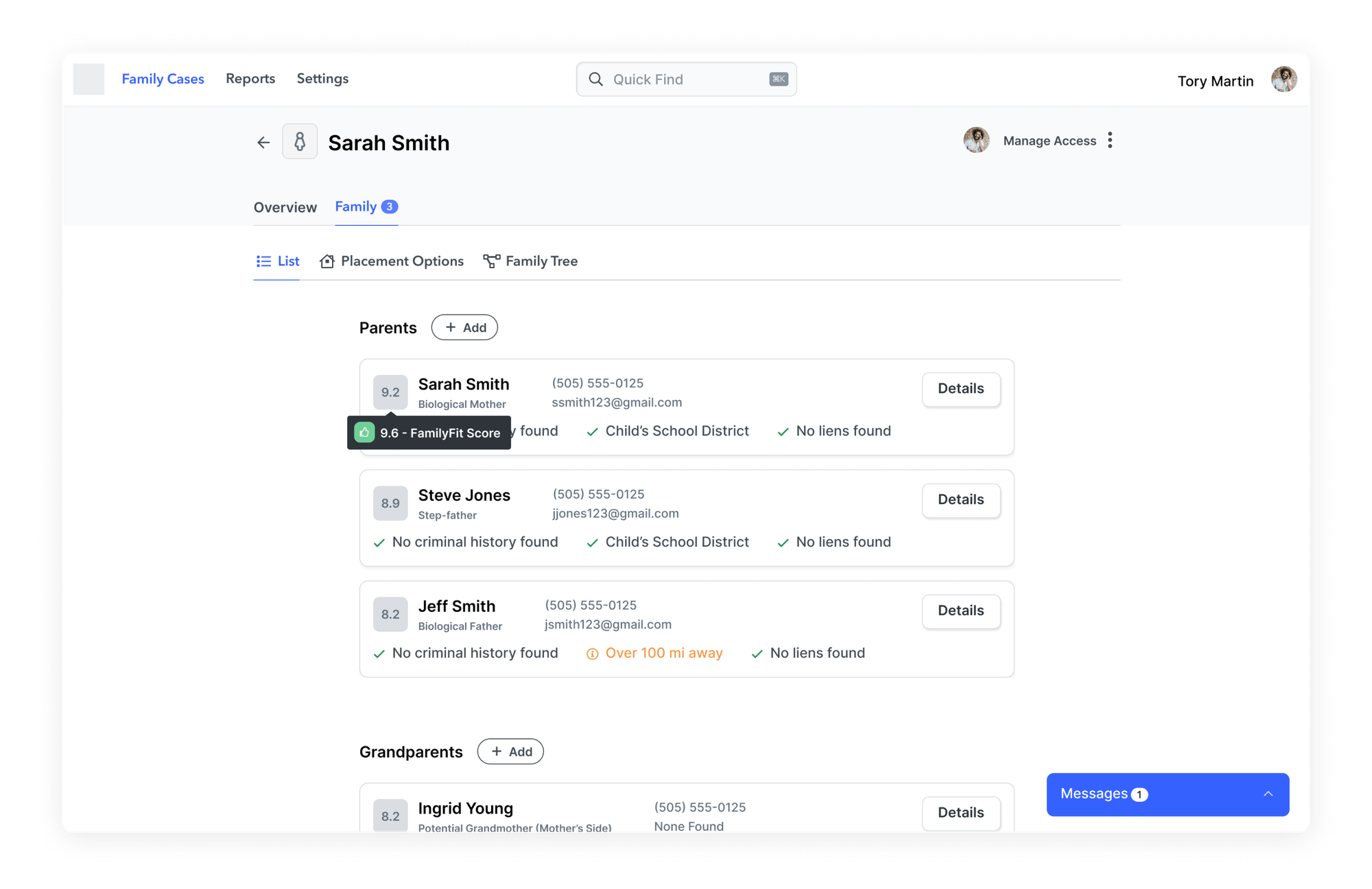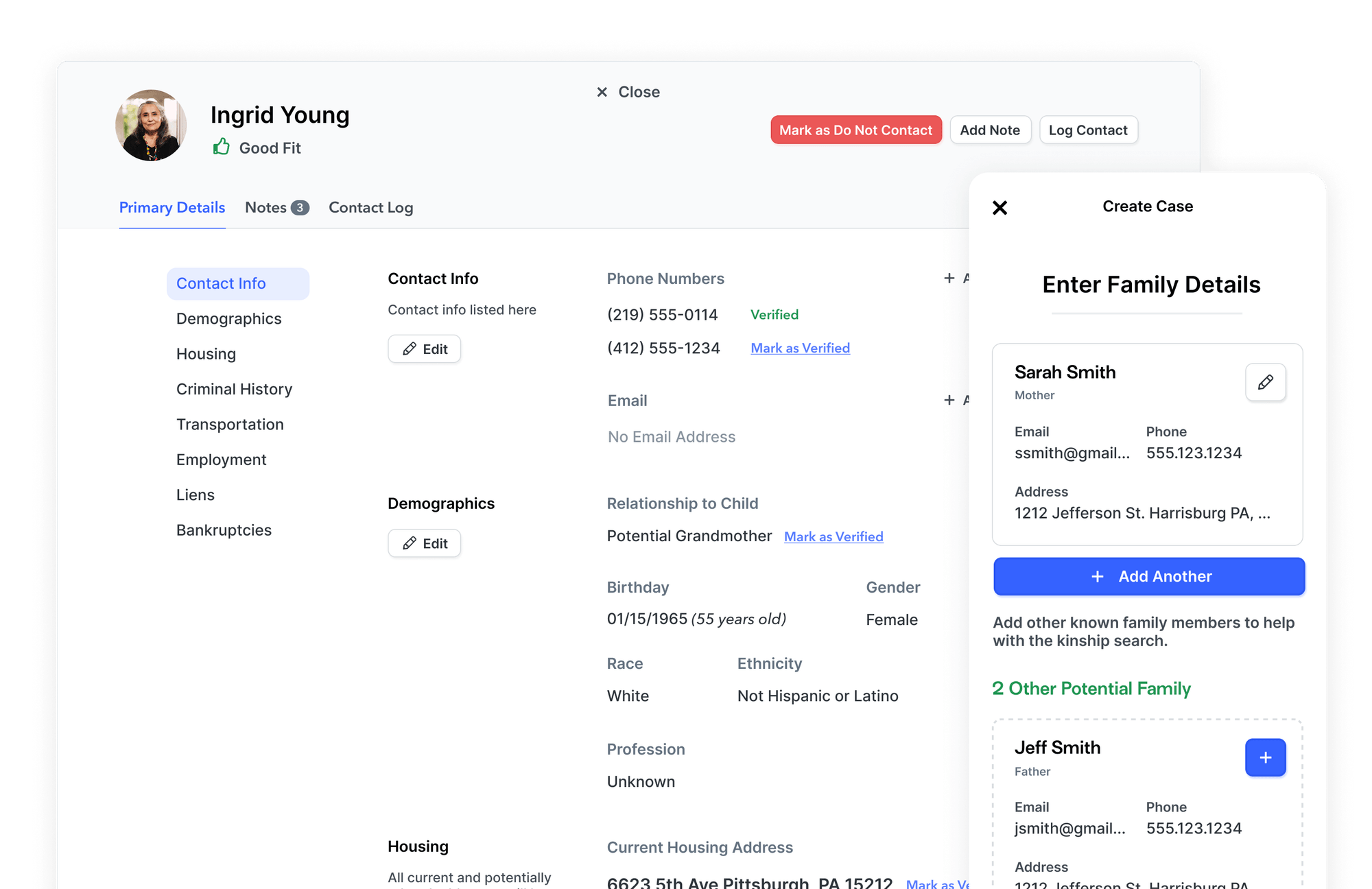 We were able to immediately bring these designs back to the case workers we had engaged previously, with great responses overall. After several rounds if iteration on the ideas the founders at Forever Family took that to proceed to an MVP application to solve these problems.
Back to Projects